Franz Bardon – Hermetics In Context With The Western Spiritual Tradition
The work of Franz Bardon has no present day equal on the subject Of Hermetics and Metaphysics! Yet, the work of Franz Bardon remains largely undervalued. It is hard to say what people are looking for when they are seeking out practical information that will lead them to a true spiritual or occult awakening. They know it must come from a higher realm but are often and rightfully skeptical of the claims of many who seem to be a little too flagrant with their easy claims of clairvoyance and access to such knowledge. In the end, if the teacher is not capable of what they are teaching, a person has a right to be skeptical. This was not the case with Franz Bardon. Franz Bardon was a living example of exactly what he had written for others to learn from.
By decree of Divine Providence, Franz Bardon brought into the world what the world needed most for the relatively few seeking a path towards spiritual enlightenment above all else. Franz Bardon did this without fanfare or self-aggrandizing intent. You will find in the writings of Franz Bardon clear, concise, methodical, logical and very matter of fact explanations of how things natural, astral and spiritual function and the very detailed lessons and exercises to train yourself in how to control every aspect of your own being towards a true and full spiritual awakening. As much science as metaphysics, the words and instructions of Franz Bardon are a refreshing beacon of light in a world that up to now has offered little for those seeking this kind of disciplined, matter-of-fact and methodical approach to matters of existence leading towards a fully conscious and truly spiritual life.
Franz Bardon 's writings have come at the best possible time in human history. We may look out our window on a sunny day and think that all is well with in the world. The fact is that our Earth and the humanity living upon it presently have never known a more spiritually bleak time. The more sensitive can feel that something is not quite right as they see people lost in material obsession while others look to modern day "feel good" teachings that for the most part are more entertaining than substantial. Those who are tired of this will find the work of Franz Bardon to be a shining light in a very dark, lost world.
The Franz Bardon writings are not for everyone. They represent an extremely high level of metaphysics that are easily understood intellectually even if most are not ready to commit to them. Franz Bardon 's works are the complete totality of metaphysics as represented from the first to the third Tarot card.
The first three tarot cards are completely represented in every detail by Franz Bardon in his three masterworks:
In the past, in order to protect the sacredness of these extremely high spiritual mysteries from being profaned, the sacred mysteries were presented as Biblical metaphors, symbols, allegories or hieroglyphs intended only for those who could read them. Franz Bardon for the first time since Ancient Egypt immediately presents the reader with a universal, authoritative and explicit presentation in all things spiritual in a way that is clear, practical and immediately applicable as Hermetic teachings.
Anyone with even a little spiritual enlightenment and maturity will immediately recognize in the words of Franz Bardon the universal connections that are to be found within all other belief systems, what they mean, why they are as they are, why they have been given to their respective cultures and should be respected without prejudice. It is noteworthy to mention that these mysteries are nowhere better described in any other writings whether from the past or present. The work of Franz Bardon represent their complete restoration for the entire world without anything left out and without the usual obscurities traditionally used to protect them. At present, they are protected from profanation by what is to be discovered only from their practice.
There is no one in recent times who explains the sacred mysteries of things physical, astral (the realm of the soul) and spiritual, how they function, their purpose and how to control them within ourselves for the purpose of personal human development better and more explicitly than Franz Bardon!
The universal lesson of Christianity is Love, something that is considerably easier to talk about than to practice. The work of Franz Bardon is intended to awaken the greatest possible love and focus it towards service which completely in keeping with the ideals of all major religions. Franz Bardon's writings lead to the awakening of the deepest, most active, selfless love by achieving an equilibrium within the physical, astral (of the soul) and spiritual.
Through appropriate disciplined exercises, a person gradually realizes the source of all power, their relationship to it and through that recognition the fullest and surrender to it also the most conscious spiritual love within themselves as a reflection of it's Source. Although a universal purpose, most lacking the spiritual maturity are not ready for it. Not seeing it's purpose for what it is, most would sooner reject it out of blind prejudice than surrender to it.
This entire process is highly personal and can only be revealed by an individual to themselves and in the process they come to realize that the sacred mysteries are nothing more than a path towards unity with the Divinity within and the Godhead itself while still living on Earth! In short, this is what Jesus Christ Himself showed us was possible. Anyone who reads Genesis correctly will realize that the entire allegory of the Old Testament is nothing more than Hermetics veiled in metaphor and allegory. This is abundantly evident when reading Jakob Lorber or Emanuel Swedenborg. In Lorber we read that Jesus had his Apostles doing hermetics exercises for several hours a day. Few realize that Hermetics is as much a part of Christianity as it is of any other great world religion and as you learn it you quickly come to realize why it is not as widely or as openly defused around the world as one might expect.
Even so, Hermetics in any form, even as Franz Bardon lays it down is not for most people who are heavily into their religion. A typical Christian would likely not be able to relate to it, taking it for something that it isn't. This is fine and to be expected. What would a second grader who just learned how to count and do arithmetic say if faced with advanced Calculus? I'd say it would be about the same as your average Christian looking at Hermetics. A Christian who is more mature might immediately see Franz Bardon 's work for what it is and quietly adopt it into their belief system. Many have and see absolutely no conflict in it at all.
Franz Bardon reveals the mysteries and how to acquire them. Even though Franz Bardon lays out this process very clearly, it is not achieved by merely reading it. It requires a very serious, dedicated and disciplined effort. Franz Bardon was as much as servant of mankind as any ancient prophet, presenting us with the purpose of existence that is to be found in all major religions, only with Franz Bardon the path is explained far more explicitly and directly.
Hermetics Is About Getting To Know Yourself
Expect a few shocks and shattered sacred cows along the way. You will find the term "magic" used often in hermetics. Have no fear! This is not the Hollywood or Las Vegas style hocus-pocus. It becomes immediately evident that there is no relationship to anything negative or nasty. Magic is the most accurate and only possible word that has traditionally described both the transformational process that takes a person from the "darkness of evening into the light of morning," and what is made possible to those who do. In this context, magic is synonymous with the Biblical word "magi" and has nothing at all to do with anything negative what-so-ever. Knowledge itself always remains neutral; what we do with it is what makes it positive or negative.
Wisdom starts with knowing ourselves. What has always remained in the hearts of human beings is the need to know "self" and the context "self" exists within. In other words; ultimately we are all searching for who we are and what we are doing here? Along with that basic need, there is a lingering suspicion that we are more than just what we weigh on our bathroom scale, wash in the shower and see in the mirror daily.
The unveiling of ourselves to ourselves begins with getting to know our own mind, that we might understand who we are and why we do what we do. This enables us to discover and question our own motives behind our actions; why we do what we do, with greater precision and objectivity otherwise, we are puppets dancing on someone's or "something" else's string. This is the purpose behind the sacred mysteries that Franz Bardon presents so clearly.
To these eternal questions Hermetics responds with the axiom: "As Above, So Below." This very pregnant little phrase is interpreted in infinite ways. In this context we can say that the context we exist within responds to our actions and thoughts as much as we respond to it. From this effect, through conscious interaction we discover ourselves. The deeper we go the freer we become from our self knowledge. What we may find through that inner journey may not be that pretty. That is the purpose of Hermetics. Franz Bardon has provided logical, sequential steps towards ultimate self discovery – and through it our fullest possible freedom.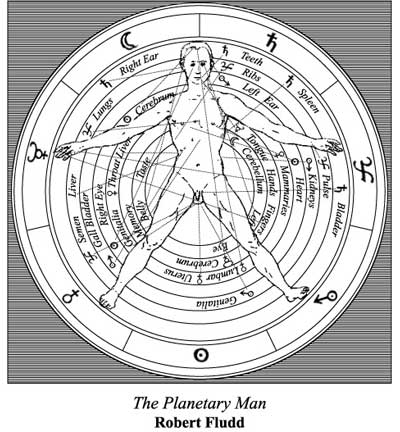 It is both surprising and reasonable that this knowledge should have come to the West. The other major spiritual traditions of the East already have it in one form or another that best suits their mindset and the civilizations they've built around it.
The West is of a different mindset; intensely preoccupied with discovery possibly because it was left with very little in the way of a workable spiritual tradition that a person could evolve through. The Greeks, Romans, Nordic and, to some extent, even the Persian and Arabic peoples had built their traditions based on what can best be described as antediluvian beliefs that are very close to the Hermetic, Evocation and Kabbalistic traditions that Franz Bardon completely restored by the 1950's. This ancient information had gradually turned into myth, half truths, superstition and the worship of objects, idols in the form of statuary in the images of a pantheon of ancient gods that often mirror the stories and actual personages of the Old Testament. Up until then, the only Western civilizations that had kept the very Ancient Western beliefs intact were the Druids and especially the Egyptians. In time they too had corrupted them into an empty idolatry.
Before Franz Bardon restored these great Hermetic spiritual treasures to the world, almost all the people of the West lived by Christian church doctrine which in the presence of mere fragments of Mysticism provided a concept of Divinity very different from what had preceded it and the Judaic belief system. It was the beginning of the re-establishment of the original Egyptian religion – without the mysticism. At that time, ignorance, illiteracy and superstition were rife. To have given the people of that time the mysticism of old would have led to a different sort of chaos and mischief from abuses of that mysticism. Even with the little that remained it often did.
The Western mindset and it's relentless pursuit of self discovery was forced to work without mysticism to develop a disciplined rationale that gave the world the advanced mathematics and sciences. Even so, some of the principles of mysticism did not completely go away. They remained as a separate undercurrent in the West that eventually became our sciences. From standard astrology and the tracking of planetary and stellar movement came logarithmic charts and advanced mathematics. Concepts of electricity and magnetism developed and from Herbalism and human bodily functions came Alchemy and chemistry. Not that the rest of the world had been standing still but, for better or for worse, the Western contributions to the modern world seems to have overshadowed all others.
The other major contribution to the world from the West besides the Hermetic works of Franz Bardon was Christianity itself. It underpinned everything. Unknown to most, including Christendom, Christian church worship to this day mimics the ancient mystical rites and practices. It is also extremely interesting to learn in the New Revelation of Jakob Lorber that Jesus Christ in his human struggles employed Hermetic exercises and, He had also rigorously trained the Twelve Apostles in the Hermetic Arts.
The following is a video entitled: The Alchemical World of Frabato – Martin Faulks meets Lumir Bardon, Son of Franz Bardon. It is genuine and reflects accurately the concepts and facts given to Lumir Bardon by his father Franz Bardon. The work of someone with a sincerely passionate interest in the work of Franz Bardon, this video is not exactly professional in quality. It could do with some editing. Still, it is very informative and insightful.
The Work Of Franz Bardon Is Genuine But Still A Matter Of Belief
There should be absolutely no coercion in matters of belief.  It really doesn't matter what you are looking for, our belief determines everything. Whether it's a recipe for baking a particular type of cake, looking for a lifetime partner in life, shopping for food or looking for a new car . . .  ultimately, we are lead to what ever we are looking for through our belief that it exists. If we are intent on finding the very best that is available, we eventually find it driven by our belief. The same applies for when we are searching for knowledge of higher things. We are lead to it through our belief and know when we have found it or are at least close to it. That knowledge transforms us. When that knowledge is applied with Love it gradually becomes Wisdom from self discovery. But first, you have to find it. Finding it has traditionally been very difficult and even dangerous. These, being the times of Revelation may work in favor of those who are seeking it.
Hermetics as presented by Franz Bardon, is essentially the science of unlocking who we are, to ourselves. Without this most basic of prerequisites all other spiritual knowledge and sacred mysteries remain inaccessible and we continue to dance on unseen strings both from what possesses us from within and the whims of others, who in the end serve their own interests.
We are the key! The wisdom of Providence hid that key right within our being – where it would be best protected and where we would be the least likely to look for it until we were ready to find it. Jesus Christ clearly stated that, "The kingdom of heaven is within (or at hand)."
The work of Franz Bardon, although universally applicable, has ties to Ancient Egypt. Again, it must be remembered that before the corruption of the Ancient Egyptian religion into blind, for-profit idolatry and paganism, it was the model of the purest Christianity the world had ever known until the very, very early Catholic Church and much later with the works of Emanuel Swedenborg, Jakob Lorber and finally Franz Bardon that have come into the world by the grace of Divine Providence.
People often confuse Christianity with what it isn't. They deal only with a very narrow spectrum of what it is being presented as. Some go as far as to writing it off as superstition, irrelevant stories that never took place, intended for the domination of the intellectually feeble. Those same people would likely regard Hermetics in the same tainted light. It's their loss through nothing more than blind prejudice from a hard hearted self presumption.
The Hermetic and Spiritual Masterworks By Franz Bardon
You will find our pricing for the Franz Bardon books to be very competitive with other vendors – including Amazon!
Franz Bardon is perhaps the only author to have ever presented the holy mysteries unveiled in the simplest possible terms. He clearly, meticulously and logically describes how to implement them in a precise step by step manner leading to the awakening of the Spirit and the spiritualization of the Soul and Physical Body. (referred to as transfiguration in the Bible) This process is what many have come to know as spiritual rebirth – the ultimate goal of Christian and all other spiritual teachings. Anyone familiar with any mystical writing from anywhere on Earth inclusive of the Holy Bible will recognize this. That said, any rational person will realize that the accomplishments possible through hermetics no matter what other name it may go under is no easy feat.
Whereas Franz Bardon describes this process practically for the intellectually minded person Jakob Lorber presents it to the heart of the feeling person and Emanuel Swedenborg presents it as it is written in the Bible. All three paths lead towards the same end, one complementing and building upon the other presumably according to the timeline in which they came into being on this Earth. Together they create a very cohesive and very complete body of spiritual knowledge none of which negates any other that has ever been given to the people of this Earth because they all have come to us from the exact same source.
In this context and by any definition, Franz Bardon can be considered the equivalent of a true prophet. His life was spartan. He encountered many obstacles and challenges that would have prevented any lesser human being from accomplishing this monumental task.
In today's world most people's hearts have become silent; dulled from exposure to false concepts, commercialism and preoccupations that have little to do with life and living. Many grasp at straws believing them to be the truth but are often finding themselves caught up in yet another dead end fantasy. Some, who are either too afraid or too lazy to venture past what they already have, are content to simply pray. Nothing is wrong with this but, their prayers could be made to do more for them in the time they have while on Earth.
In order to awaken to reality, a person must search within their heart to find the truth laying dormant within themselves. Let your conscience be your guide. The Franz Bardon works require that through some effort that you should awaken your heart that you might consciously follow your heart! For those that are ready for it the works of Franz Bardon will resonate with them immediately. There are no other books like them available at the present time. But, not everyone is ready for Franz Bardon or Hermetics.
The first three books by Franz Bardon are the First, Second and Third Tarot cards completely revealed. They are representation of the hieroglyphs of the first three pillars of the Temple of Wisdom of ancient Egypt in word form. In short these combined works are metaphysics itself. Absolutely nothing is left out. Anyone having these books would have indeed been blessed by Divine Providence with a truly great spiritual treasure.
Interestingly the writings of Emanuel Swedenborg and Jakob Lorber mirror the work of Franz Bardon; filling in the information that Bardon presumes to have been already understood.
Furthermore, it is nearly impossible to comprehend what is left of Christian Mysticism as it is symbolized in the Bible without first comprehending the contents of these extremely valuable books. In no way does this invalidate or supersede the Bible. The Bible provides "heart," context and ongoing iChing like paradoxes that keeps spirituality relevant to all other spiritual readings. The intent of freeing people from blind belief and superstition to a fully awakened belief that is logical, principled and love based is the purpose behind works such as those of Franz Bardon, Jakob Lorber and Emanuel Swedenborg. They are written without metaphor to be direct that even the metaphors of old might make sense to find a renewed relevance.
Honestly listen to and follow your heart at all times! It is your connection the world unseen and an honest guide through life.
The books just below are not works by Franz Bardon however, they further enhance the concepts that he was putting forth. These works contribute towards a very valuable lifetime of Hermetic studies facilitating a greater spiritual understanding. Sometimes being reminded of what it is that you are working with, gives more insight into how to better work with it. That is what books like these contribute to Hermetics studies.
Seven Hermetic Letters:
Georg Lomer

Becoming the Lotus:
Anton Temple

How to Develop Your Occult Powers:
Karl Brandler-Pracht

The Astrological Calculator
The Astrological
Calculator
Created from of the work of
Franz Bardon for the purpose
of calculating an accurate
Kabbalistic Natal
Horoscope.
Cost: $14.95
The Astrological Calculator is not by Franz Bardon. It was developed out of the work of Franz Bardon to be used in conjunction with The Practice of Magical Evocation, in calculating a Kabbalistic Natal Horoscope. This is how Natal Horoscopes were calculated in Ancient Egypt giving the names and attributes of the Spirit Guides and beings present at the time of our birth. Knowing these, one might better know and fulfill the purpose of their existence on Earth. The Astrological Calculator is another useful tool to be utilized in one's spiritual development.
In an over 35 year study of the work of Franz Bardon an appreciation of what a human being is and how a human being functions is inherent. We are Classical European Herbalists the philosophy of which is often mirrored in the work of Franz Bardon, Jakob Lorber, Paracelsus, Robert Fludd and even in Emanuel Swedenborg. We have studied this materials and have tried to implement it in the form of herbal products and in the explanations of certain ailments from the Natural and even spiritual perspective. We do not manufacture the Franz Bardon "life elixirs" nor do we make the Jakob Lorber "Sun Remedies." These cannot and should not be "manufactured" commercially.  They are intended to be made personally by anyone interested.
We at Amalux feel honored to be able to bring you these magnificent spiritual works. We also manufacture herbal products.
Below please find some links to our Herbal Products and Health Topics.