A Simple explanation of Acid Reflux GERD and other digestive disorders and their relation to headaches and migraine headaches from the Natural Point of view.
When the digestive process is impaired foods do not completely digest – It's that simple! When foods do not digest they start to ferment because that is all that is left for them to do. If you can accept that fermentation is nothing more than a fancy word for rotting, you are well on your way to understanding why consequences like a head splitting headache or migraine are possible.
Normally, when this happens look no further than to what you just ate because the all too familiar bloating, the painful acid reflux – GERD, heartburn, Irritable bowel syndrome and even ulcers throughout the Gastrointestinal tract are being aggravated by it. And, if you are reading this article, you've probably already figured that out for yourself. For decades the orthodox medical establishment discounted food altogether as a factor in any sickness. It took the alternative health community, through great pains, to re-establish this fundamental relationship and make it central to good health. This is certainly no revelation to any normal thinking person! It has been part of traditional thought and Herbal Theory for thousands of years. Headaches and Migraines, although not always associated with digestive disorders, have been clearly known to be generally rooted in digestive impairment in all Traditional Herbal Theories world wide for thousands of years.
That said, to remove a headache or migraine, simply aid the digestive process, the digestive organs or both using simple natural means! If you do, you will be right, 99.9% of the time!
Anyone familiar with the fermentation process understands that fermenting foods always produce noxious gases no matter where or how it happens. Some may be familiar with deliberately controlled fermentation processes in making beer, wine, vinegar or sauerkraut but few consider that this process can also occur inside of us when our digestion has been compromised. When this happens inside of us we experience bloating and suffer the discomfort of indigestion among other things.
It is in the nature of all gases to diffuse themselves, spreading out and sometimes permeating through porous membranes. Our body and its membranes are porous or at least filled with ducts that carry water, blood, bile(lymphatic fluid) and air. So, internal gases created from indigestion escape through our orifices and skin and can be detected when we burp, pass gas or as body odor from what may have been eaten. To escape, the gases have to travel through internal channels, some more obvious than others. And, if our blood is capable of carrying oxygen, it can also carry other gases as well even if they are out of place in the bloodstream.
Most people have a very hard time conceptualizing that there is a connection between their stomach activity and their headaches and migraines. The relationship and explanation is very straight forward and based on simple basic physics.
Consider for a moment that you are dealing with gases that are a by-product of foods fermenting in the stomach from digestive impairment that is so severe that it has created acid reflux, heart burn, ulcers or the like. The food in the stomach cannot possibly rise to your head to give you pain but vapors certainly can. Sometimes simply smelling cheap perfume or cologne can create a headache so gases as a cause for a headache are not out of the question. In the case of indigestion the gases are being produced internally from what is being eaten and the digestive organs not being able to digest it.
It is in the nature of most gases to rise and to expand with heat
Although some gases like carbon monoxide fall, most gases tend to rise and are affected by heat. Any temperature difference will make anything expand or contract. In our bodies, should a small amount of these vapors develop from indigestion to then find their way into the bloodstream and rise to the head, headaches and migraines can result from the simple temperature difference that is in the head compared to other parts of the body that would cause those vapors to expand just enough to create pain in the region of the head. 
Should this incompletely digested food proceed past the stomach into the bowels the result is intestinal bloating, irritable bowel syndrome – IBS, diarrhea, constipation and much worse. This occurs because the process that should have been and must be completed by the stomach and in the stomach gets interrupted or incomplete. The partially digested foods enter the intestines in a form that the intestines are neither designed for nor ready to work with, producing the start of bowel problems.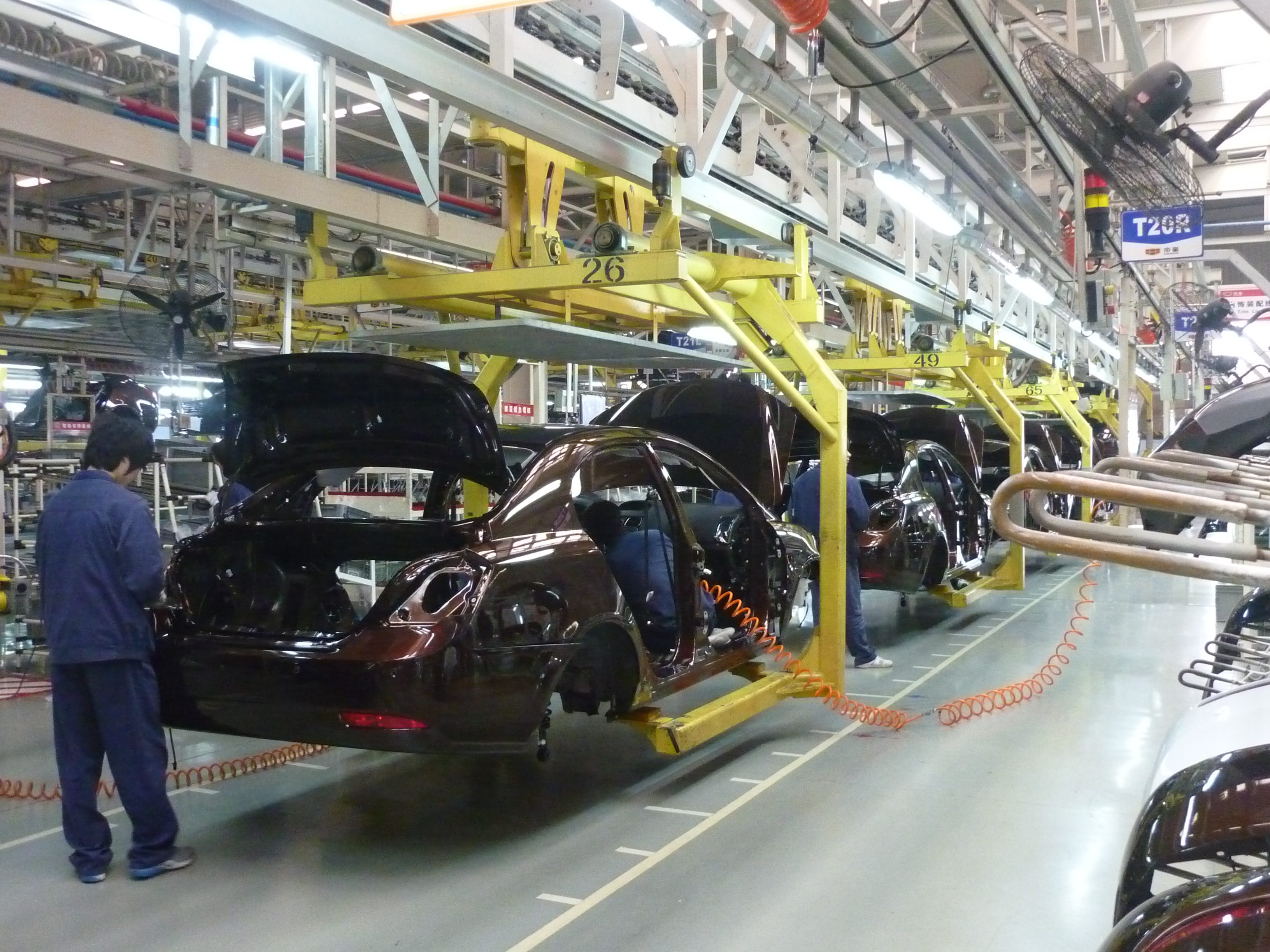 Example: If you think of digestion as an assembly line process where food first digested into blood which then feeds and becomes your flesh, it is easier to imagine how a digestive ailment can develop into more than just a digestive problem.
In a modern industrial production line, a product is manufactured in a logical, sequential and systemic manner. Every step of the process takes a raw material and turns it into a useful product intended to eventually become part a final general assembly of the end product, which in the case of our body is the body itself with all of it's necessary fluids. If the sequence is in any way interrupted or circumvented, the end product will be incomplete, defective, unusable or otherwise unacceptable. It is also possible in an industrial process for the wrong materials to used in the wrong machines which can damage the machines so that they do not work properly. It is also possible for the raw materials themselves to be sub-standard so that it will affect the entire process and end product. For the body, these analogies translate into organ functions, proper and improper foods and ailments.
The following is a simple explanation of how problems like acid reflux, stomach ulcers, headaches, migraines, and digestive related problems from can develop. The explanations are from the traditional Herbal point of view and easy to understand.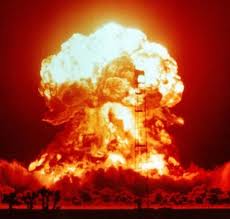 In general, bodily aches and pains are related to inflammations. Therefore, the various types of pains coming from the Stomach are proportional to the severity of the inflammation, how much of the stomach is inflamed and how far the acid/alkaline balance has deviated from the normally acidic Stomach environment.
Besides the obvious importance of the Heart, the Stomach is the very center of life and energy generation for the entire body because it feeds the body through proper digestion. When the Stomach is impaired, it can be the start of many other serious problems, including heart issues. Most people who have these types of problems are also aware of which foods aggravate them the most, so they try to avoid them or moderate their intake.
As the Stomach tries to digest foods that are really not good to be eaten, the lining of the stomach becomes congested by them and in an attempt to free itself from the congestion, the Stomach creates an inflammation; an ulcer. When it has freed itself of its congestion the ulceration closes and the pain goes away. Naturally, some will also experience:
Nausea
Headaches or Migraines
pains along the jaw
Ulcers in their mouth
Pain in their teeth that have nothing to do with an actual dental problem
Nervous tension
Pain in the stomach area just below the sternum where the ribs come together
 as very obvious warning signs of Stomach and Stomach related digestive disorders.
It has become a matter of political correctness to not blame any of the foods that may precipitate or aggravate these problem. Instead, the blame is being place on a specific bacterium called helicobacter pylori for these problems. The question is; which came first; the bacteria or the stomach problem? And, if it was the bacteria, where did it come from?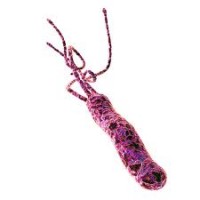 That helicobacter pylori is present is not being disputed, but if the stomach is functioning properly harmful bacteria will not be permitted to live, let alone, grow in the stomach. These type of bacteria would seem to not be the cause but, the consequence of an already weakened stomach. When it is weakened the stomach's normal chemistry turns more alkaline, which is the environment that the helicobacter pylori bacteria can thrive in and reduces the normally clean digestive process to a problematic fermentation process. It is the nature of fermentation to produce all sorts of bacteria and with it bloating from emitted gases and with these gases also pressure that can only relieve itself in one direction upward, above the stomach, into the esophagus to create acid reflux, previously known as common heart burn.
Should the stomach not digest the food completely and release it's contents prematurely below, past the stomach, duodenal ulcers and irritable bowels will eventually result. In both cases an environment is being created that is the opposite of what it should be in both in the Stomach/duodenum and Intestinal tract. The Stomach turning from a normally acid environment to a more alkaline one and, the intestinal tract that it's naturally alkaline chemistry to being more acidic. This is why the inflammations, acid reflux, pains and bloating happen and will not stop.
Killing the helicobacter pylori bacteria does not solve the problem. If you do not re-establish the normal stomach environment the heliobacter pylori bacteria will often come right back. The environment of the stomach must be corrected so that it is unsuitable for foreign bacterial to grow in. The normal, healthy acidic and alkaline environments need to be restored.
While many products are designed to slow down or impede normal stomach functions, herbal product have been traditionally formulated to help restore and support the normal, natural stomach environment in which harmful bacteria cannot live. The purpose of a naturally product like Digestorum is not to kill anything. It's purpose is to support normal Stomach lining secretions to establish a normal healthy stomach environment where harmful bacteria cannot and will not live. Rather than impede normal stomach functions – Digestorum normalizes the functions that have always been there.
Acid Reflux GERD, Gastroesophageal Reflux Disease and Heartburn Are The Same Thing
Acid Reflux and GERD – Gastroesophageal reflux disease is presently a very common term but, the term itself is fairly new. GERD affects men, women and children. The most recent estimates about GERD suggest that it may affect as much as 5% – 7% of the global population. The term GERD is a acronym for GastroEsophageal Reflux Disease and is a very glorified term for what has always been called heartburn. It is not an actual disease, but these days one can expect that sneezing will soon be classified as a disease in need of acute treatment.
The cause of this problem is actually quite simple. After reading the above information it is clear that the impairment of the stomach's normal functions brings about many problems. Acid reflux is simply another outgrowth of chronic indigestion and general digestive disorders.
Normally, the stomach has an acid environment. This is its natural state and it function relatively pain free for as long as this state is maintained within limits. Whenever the Stomach shifts from a predominantly acid to a predominantly alkaline environment all manner of Stomach problems start. From mild to life threatening. From simple gas to cancer.
Traditional healers, including Herbalists view an acid or an alkaline substances differently that modern chemists might. Something acid is considered life giving while something alkaline is seen to work against life. An acid is usually something that does not foam and is life giving. An alkaline substance foams and can be generally more corrosive. But both acid and alkaline substances have a corrosive factor.
Example: try placing orange juice on the skin and watch what it will do. It will usually dry up and crack the skin. The same applies internally, especially in the Stomach if excessive orange juice is frequently ingested. As the stomach reflects its state in the mouth, it is common to get cracked or dry lips (mainly in the corners of the mouth) or ulcers in the mouth from something like too much orange juice. Many of the chemical salts added to foods will have similar effects. The alkaline salts found in deserts are particularly deadly if mixed with water. Livestock  have been killed by such alkali springs.
All parts of the body have a predominant chemistry being either more acid or more alkaline but not exclusively so. The body is alive and dynamic. What may be acidic may go through necessary changes in order to affect or create situations that transform foods into new substances that the body needs. If the GI tract does this, who's to say that all other parts are not capable of it? Normal bodily tissues are healthier when they maintain a slightly more acidic environment and are often aided by something mildly acidic as simple as vinegar. In normal life, the parts that can receive something acidic like vinegar are themselves slightly acidic like the skin or the Stomach. Once applied they do not remain acidic because the body reacts to them and after having digested them them turn mildly alkaline. In general, our skin is softened by fatty acids (oils) and is also softened by vinegar (acetic acid). Some people with Stomach Ulcers have found great benefit from drinking a good natural vinegar diluted in some water. (The regular white, watered down acetic acid is not intended here.)
The environment of the large and small intestines is naturally more alkaline. Should this environment become acidic then all manner of bowel ailments come into being. It doesn't take much of a change to cause problems. In the Stomach as normal foods are digested the Stomach environment changes from an acidic predominance to an alkaline predominance which signals the duodenum to open and pass the semi digested solids of the foods eaten into the intestines for the completion on the digestive process. When the Stomach is functioning normally and given the correct foods, the proper acid and alkaline environments are maintained throughout the digestive tract automatically. The result is no ailments, pains, discomforts or problems in the GI tract during or after digestion.
The stomach generally reflects its state in the mouth. If the stomach is off in its chemistry the mouth, gums and lips often produce sores. To herbalists this is a sign that the Stomach is not too acidic, but that it has become too alkaline and even if the pain of an inflammation is not fully present, the heat being generated by the Stomach is an attempt to re-establish the normal acid condition it favors as normal. Cooling the Stomach is a very simple thing to do. It will typically remove the pain and even a headache or a migraine if it happens to be present.
Most people who's stomach is too alkaline will show a white, phlegm like saliva at the corners of their mouths and at times a stringy white saliva between the lips as the mouth is opened. This is very common among the elderly and those with Stomach related problems.
This problem is helped by eating foods better suited for human consumption in general. Digestorum can be used to help support or restore the Stomach's natural  environment and functions. This is not a forceful approach. It is gentle but extremely powerful.
Also See the Health Topics listed below as they all have to do with digestive disorders.
Some points being made are repetitive because there can only be a limited number of variables within a closed system. It must be noted that the Traditional/Natural way of looking at things is quite different from the present day accepted view. This more direct form of reasoning suggests a solution rather simply as a matter of course.
Consider this point: If you have a machine consisting of about 100 parts, it can logically be concluded that there can only be 100 possible things that can go wrong with the machine and no more than that. The Human body consists of billions of cells organized into a finite number of vital organs that support and maintain life. If there is an ailment it stands to reason that there can only be a finite set of problems the number of which cannot exceed the number of organs. To examine each and every cell in search of a solution would be insane, not to mention fruitless.