Natural Migraine Relief – Headaches and migraines have finally been accepted as having to do with indigestion and digestive problems, something that has been long accepted as fact in the alternative health community. If you're looking for a biological explanation anywhere, you may have not found one that actually explains why headaches and migraines occur. The connection has less to do with biology and more to do with simple physics.
If you are reading this article you probably already have a migraine or are looking up this information for someone who does. This explanation for Migraines (Mirgrane migraine headaches) and headaches for the purpose of providing natural migraine relief may differ from some others but, being a natural explanation it is much simpler and more direct, explaining in a more natural logic why headaches occur and why they subside by using simple natural digestive remedies or otherwise simple and inexpensive methods to create completely natural migraine relief as opposed to the usual "pain killer."
We write for people who think for themselves. By arriving at this page you needed to use search terms that described what related best to your problem. It shows that you already have some understanding of why you are experiencing migraines and headaches which is great! We write for people like you! You are the only ones who actually solve their own problems in the simplest, most direct way, the least cost and for the long term. Welcome to this page!!
Migraines and digestive disorders are very closely related. This simple and obvious relationship between headaches, migraines and digestive disorders has been logically substantiated a very long time ago as generally impaired stomach, intestinal and even gallbladder functions. It is a mistake to not investigate these relationships further and take advantage of this centuries old fact in modern healing modalities. Using them, the causes of Headaches, Migraines and digestive disorders are easily understood and removed through very simple, natural mechanisms to effect natural migraine relief.
Digestive impairment and food intolerance in relation to headaches and migraines are not the same thing. Digestive impairment is a functional issue. Food intolerance may also come from functional issues but also the foods themselves, a factor unrelated to digestive issues themselves that have never been part of our food before. That is to say, our foods have changed in the past 50 years.
Traditional foods as they used to be grown and prepared have never been an issue for most. Those same foods prepared using modern methods have become a problem for some because of chemicals and other processes being used when they are being grown and chemicals used in their processing that have never existed before the past 50 – 100 years which also coincides with the rise in most of our present day health issues. If you are looking for natural migraine relief this would be a good place to start.
Rather than blame the chemicals, the foods themselves and the people who are handling them are being targeted. You would think that the first thing to be looked at would be chemicals that had never been part of natural food production before. But No! The chemicals are rarely, if ever mentioned in studies. Instead, the micro nutrients that have always been part of traditional foods are being singled out. This is selective science designed to skirt the issue, not serious research.
The newest culprit being blamed as the cause of headaches and migraines is a naturally occurring micro nutrient called tyramine. So far tyramine is being suspected of being a possible cause of migraines but, given that it is found in all kinds of foods that have been eaten without any historically recorded incidents of having been problematic for thousand of years makes it a strong story line but a weak suspect. The list of foods containing tyramine include:
Red wine? – Wine has been considered a staple of life through out the Mediterranean world for millennia. If it's artificially doctored and preserved with added sulfites then yes. Vermouth was also specified but being a natural digestive. If anything, it would take away a headache, not cause it.
Sauerkraut, ? – a known popular healthy food – no recorded incidence of adverse problems in history) sauerkraut,
Pickles and olives? – Northern European food with hundreds of years of history and a Mediterranean staple eaten for thousands of years without problems. What brands were being referred to?


Alcoholic beverages such as , ale and beer

Beans? – The staple of Mexico, eaten for thousands of years without any problems
Aged Cheeses – Cheddar, blue, Brie and provolone were specifide. Were they real or artificially processed? What kind milk was used to make them?  Were they imported or domestic? Europeans will not eat cheeses from North America because theirs are so much better and do not make you sick. Does this include Kraft cheese food slices?
Meats or Fish that have been fermented or air-dried – by this definition this would include prosciutto, summer sausage, salami, pepperoni et al. For what it is worth, Prosciutto was used as currency at one time in Italy – Dried cod has been a staple of Portugal, Italy and other Mediterranean counties for hundreds of years and have no problematic history – how bad could they possibly be? Pepperoni and salami like hot dogs made by newer chemically stabilized methods are certainly questionable.  Artisan or home made have never caused these problems over thousands of years of history.
Fermented Soy Sauce, including Teriaki and miso or sauces made from fish or shrimp ( made for over 5000 years in the Orient without recorded incidence. Did they include MSG in these sauces? Was the soy used GMO? )

Beer (made for at least 5000 years without recorded problems other than inebriation from over consumption)

And a few others.
Thankfully, foods containing sulfites, monosodium glutamate (MSG) and nitrites were also mentioned. These latter ingredients have been known to be problematic for decades. But, it is surprising we don't see a soda like coca cola, anything from a fast food menu or from the product lines of the questionable foods from big corporate food companies, some of which have been clearly linked to health issues. Foods who's food value is practically zero from having been over processed to the point of being completely shelf stable from being biologically and nutritionally inert non-foods.
This is an interesting list that suggests causes based on suppositions that have not been proven or ever mentioned in the entire history of any of these foods that have been made for millennia and are of an artisan nature. Made in small batches by people who are passionate experts in producing the best possible crafted quality foods, they are fussy about what goes into them. Had they been problematic in any way, people would have stopped eating and producing them long ago.
Managing A Migraine Headache? Why manage a headache or a migraine when you can get rid of it through simple logical deduction; natural migraine relief without the headache of having too look too far for solutions. Understanding the digestive process helps a lot.
Slowly, A Minority of People Are Noticing And Paying Attention To Foods Again
The people who are more discerning are becoming aware of foods themselves as a culprit in digestion issues and by extension, also affecting headaches and migraines. Modern foods are sometimes not really foods any more. They have been compromised through over-processing, unnatural chemical and genetic modifications that have never existed before that sometimes render them undigestible. That the digestive system should rebel against them is only natural and does not always make it a digestive issue per se but instead, a rejection of the artificial food. This requires that some judiciousness be taken in food choices. That, all by itself might end headaches and providing natural migraine relief.
The relationship between digestion, headaches, migraines and digestive disorders are facts established centuries ago and recorded in texts written by Natural Healers. This is why a simple natural digestive herbal remedy has often provided natural migraine relief for a headache sufferer in very short order because it addresses digestion – the cause – not the symptom – without side effects.
Like anything else, when you are aware of what is actually causing a problem it puts you into a much better position to prevent it from reoccurring or stopping it when it is happening. In this way rather than pursuing the effects you are removing or stopping the actual cause which requires far less energy, effort and possible consequences. Simple observations, a problem solving mindset and logical deduction are useful tools in solving most mysteries behind most things. Why should natural migraine or headaches relief be any different?
Migraines (Migrane headaches) and headaches in general are a very common problem in our modern world. It is hard to imagine but, about one tenth of the population of the USA suffer from migraines –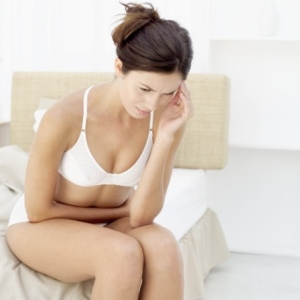 that's 36 million people with migraines! When you consider that the typical North American diet consists of so many artificial, chemically contaminated and nutritionally neutered foods that are undigestible, this is no surprise.
The world Health Organization has painted an even more pessimistic picture by stating that 80 percent of women in developed countries and no less than two-thirds of all men suffer from migraine headaches worldwide. This is interesting given that headaches were never such a big problem even a few decades ago.  Some suggest that nearly 40% of people get headaches regularly – that's almost half the population. It is hard to say how these numbers have been arrived at. Granted, it may be a common problem but, do 80 percent of the women and two-thirds of the men that you know suffer from migraine headaches? Not in my world.
A migraine differs from a regular headache by degree but, make no mistake about it, a migraine headache is much, much more acute in its level of severity. Although they may at times appear to have different triggers, the process by which they come into being is the same or very similar; again, varying only by degree. The term "by degree" is important to understand. It relates to the severity of the cause which ultimately creates the degree of discomfort. This discomfort itself is not being trivialized, it is in proportion to the cause.
Having said this it is important to understand a very basic principle in regards to the causes of any ailment: and, that is that there can only be a finite set of causes possible for any problem. If someone has stubbed their toe there is no need to consider a cause for this pain to be found in any other part of the body other than the toe. But a headache is not generally caused by an external blow so, it must manifest in an entirely different way. The cause must be internal not external.
Some of the symptoms of migraines or headaches are part of a set pattern. Also, the pain that is experienced with this problem can be felt in different parts of the head depending upon which internal organ system is responsible for them.
The Usual Symptoms Are Know To Be:
pain on the temples
pain behind the eye or eyes
pain in the back of the head
pain at the base of the skull
pain on the sides of the head
pain on the forehead
The pain seems to be pounding to the rhythm of the heartbeat,
with pain increasing with any movement or in the presence of any light.
The Usual Causes From Natural Theory Could Be:
Most common – Fermentation Of Food Due To Digestive Disorders, Problems Or Weaknesses:
Second most common– Stagnation of energy
Third most likely: Spinal misalignment
Fourth most likely – A particular odor – i.e. cheap perfumes or even plant fragrances like jasmine or musk, for some even air pollution, intense heat/dehydration, intense sunlight, even weather changes.
Alcohol – Either alcohol in too great a quantity or too low in quality.
Menstrual issues – Unbalanced uterine functions in women affect the blood in general
Least Likely, but possible – Tumor
1a) From the Traditional Herbal point of view, all of these pains have similar origins. However, by and large, the most common causes for migraines and headaches is due to digestive disorders and disruptions from severe indigestion from the impairment of normal digestive organ functions. This can be produced by an:
A) Emotional Situations like fear, depression, anxiety, etc.,
B) Stress or more commonly,
C) The actual food that is being eaten having little to do with food allergies and more with general food quality.
A massive migraine can be triggered by simply eating certain types of specific foods. For some it may be chocolate, for some it is rich creamy (dairy products) foods, for others it can be heavy greasy or hard to digest foods. For others certain food additives like MSG that interfere with the digestive process may trigger them. For some who's Stomach is already impaired, simply not eating can also bring on a headache or a migraine. From the natural understanding of basic bodily functions, this occurs because when the Stomach is not digesting, it takes part in an a general eliminatory process. That is to say, that when the body is not actively digesting and distributing nutrients systemically, it is doing the opposite, removing wastes systemically. In the process, anything that had not been completely digested at an earlier time is being removed and it if it is not in a form that the body will accept it is sent back into the stomach to be re-digested. Should a particular toxin find its way into the Stomach during this process from elsewhere in the body that had been ingested at some earlier time, a headache or a migraine may ensue in some people as the body is simply detoxifying itself.
Modern practitioners may not agree with this concept but offer few solutions other than pain killers let alone workable explanations for why headaches and migraines occur and do not seem to be able to effect a simple, completely natural migraine relief. By contrast, natural practitioners seem to have been very successful in providing natural migraine relief for centuries even without the benefit of modern biochemistry.
It is interesting that some say that there is no evidence to support the notion that foods can cause headaches or migraines yet a third of the people who regularly suffer from headaches identify specific foods that they feel trigger them. Who would be in a better position to know, the sufferer or, the person sitting in a lab who may have never had a headache before?
Just because something cannot be explained within the artificial constraints of one very narrow thought process does not invalidate all other thought processes or explanations. This may be so because the presumption of a strictly neurological cause may either be blinding the researchers to all other possibilities or, a connection in that direction is most likely to yield a marketable product. Either way, that is not a truly free, open and objective scientific approach.
Many who suffer from migraines from digestive or food related issues are not aware that they even have or are having a digestive problem. Yet, some of these people who suffer terribly from their migraines typically do not get relief from their headaches until they actually feel nausea and end up vomiting their Stomach contents after having eaten. This usually relieves their headache or migraine pain almost completely or for the moment. Why this very obvious connection between cause and symptom is not being made is anyone's guess. What could be a more clear indicator that the digestion in general, stomach functions or, the stomach contents in particular are somehow related to the migraine and digestive disorder.
Some think that digestive problems are a normal part of life. Some may not connect the food as a cause because they might find it hard to believe that with all the regulations in place that the food itself should be the culprit. But, given the constant news of conflicts of interests, sometimes in very high places, has anyone considered that all the regulations in relation to food or otherwise, are in place to protect corporate, more than public interests? Just a thought.
Migraines And Digestive Disorders Explained From A Different Point Of View
The mechanism by which a pain in the area of the head could arise from a problem that is actually coming from processes taking place much lower in their anatomy than the head itself is less mysterious than some might suspect. In fact, based on simple logic and an understanding of simple and completely natural processes, it is actually quite simple and easy to explain.
Those who actively prepare their own foods from scratch using traditional methods will usually find it easier to relate to natural explanations because in their food preparation, they are using natural processes to do it and sometimes when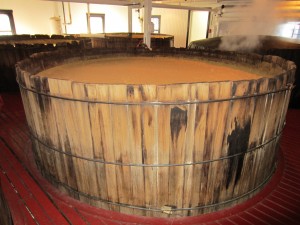 their food spoils they can easily observe it as it happens and understand why the food may change in color or give off foul smells when it goes bad from fermenting or "rotting." No big deal and easy to understand. Those who buy nothing but prepared foods are not familiar with the food itself in the various stages or preparation and sometimes spoilage because many processed foods have been treated to not spoil. This in itself renders them indigestible to some and can trigger a migraine or a headache all on their own.
Getting back to natural food: The image to the left is a fermentation vat. Anyone who has had any experience with fermenting anything can attest to the smells and vapors in the air are a natural part of the process that is taking place. It is normal to have gases as part of this process. If they should be too abundant, the vapors, which can include: carbon monoxide, oxygen, methane and carbon dioxide, depending upon what is being fermented, it is perfectly normal and natural to expect that they could cause nausea, inebriation and even a major headache or migraine as a natural reaction from having simply inhaled them.
If that can occur from external exposure to these gases then, it is not too far fetched that if those gases can be produced internally from an internal fermentation that they will produce the exact same effects. 
Depending upon:
what has been eaten
the indigestiblity of what had been eaten and,
the degree of digestive impairment
it is not out of the question that those foods could ferment rather than be digested properly in the stomach or GI tract. Feeling bloated, burping or "passing gas" from having eaten certain foods is not uncommon. These are forms of indigestion from internal fermentation. Most have experienced this to some degree. Depending on the factors just mentioned, even a small amounts of these fermented by-products and the digestive process not being able to disperse or consume them as part of normal digestion are enough to cause a problem. Fermentation being about the same where ever it happens to be taking place, one can expect that it will produce a similar environment having very similar effects whether within or outside of the body. When digestion is out of balance, it really doesn't take much to create headaches or migraines.
Nature Always Provides An Obvious Clue
In diabetics undigested sugars in the bloodstream ferment which is why diabetics,
among their other symptoms,
will feel weak or even pass out. Just ask yourself, "what does sugar become after it is fermented?" If you can answer that question you would have answered at least two questions – one; that fermentation can, does and is known to take place in the bloodstream to produce unwanted by-product when digestion is impaired and two; that major ailments can occur when it does.
Once produced, what do gases from fermentation do internally? Externally, gases easily disperse but internally, finding themselves contained, even small amounts can be problematic. Clearly, as common as bloating, burping or "passing gas" are, they do not in themselves create a major problem for most. But, just like it is possible to develop a major headache from exposure to carbon dioxide, carbon monoxide or even methane from externally fermented substances, the same happens should they be present even in small quantities from internal fermentation with a digestive system that cannot consume and dispose of them. Being toxins the body tries to dispose of them. If it cannot they find their way into blood stream as other atmospheric gases like oxygen and nitrogen do.
Common smoke, air pollution and cigarette smoke can annoy the breathing passages, even to cause headaches. Why shouldn't other types of gases reacting with normal body chemistry not produce similar annoyances?
It is possible entirely possible for gases to form from fermentation taking place right from within the blood stream itself. We're not talking about huge quantities of gases here. Anything that is out of place and finding itself outside of the natural order anywhere can create a problem and, just like a tiny sliver can cause pain, a little gas can go a very long way to creating discomfort.
Gases by their lightness tend to rise within the body to the area of the head. This is a very well understood concept in Traditional Herbal theory. In the Orient they refer to it very specifically depending upon which organ is responsible for it or which organ should be taking care of it but cannot due to some impairment. Once there, the heat of the head, which is a naturally warm area, makes the gases expand just enough to create the often unbearable pounding pain of a migraine headache. The pain can be constant or be in rhythm with the beating of the heart providing yet another clue to the cause of the problem.
Logically, if you can feel the heart beat in the pain, then the blood itself has a part to play in the area where the pain is being felt. Some people from having over eaten will feel their heartbeat in their over extended tummy as blood is concentrating there to help in digestion. Blood being directly formed through digestion, also implicates digestion with the root problem of migraines and headaches.
Some may sarcastically laugh at this idea, saying that "digestion doesn't happen in the head." How does the pounding of a migraine compare to blood circulating in it. To which it can be said that, what ever is not fully digested in the stomach and GI tract, will find itself being digested where ever the body ends up taking it; not in it's original form of course but as components of it's original make up – which may include undigested sugars, fats, proteins and even gases. In any case as things ferments out of their normal place something ends up in the blood that should not be there because of incomplete digestion, a digestive impairment or a digestive disorder in the main digestive organs. Suggesting very strongly that migraines and headaches do not originate in the head or from the head, even if that is where a problem created elsewhere in the body ends up being felt!
Food In Flux
Simply imagine what could happen to any food that sits where it is being kept warm and moist as it would in the body after having been eaten but is not actually being fully digested because of digestive disorders. After a relatively short time it will start to ferment to some degree as all things do in Nature when the normal forces of life are not acting on them as they should. Fermentation is just a more glamorous word for "rotting." The fermentation will take place to the degree that the digestive functions have been impaired or to the degree that the food itself is undigestible. Indigestion is just a polite word for the uncomfortable effects that fermentation has on us. It occurs whenever normal digestion is not taking place. Even, emotional upset, stress from work or circumstance are enough to impair normal digestion giving rise to headaches and tension headaches.
Our body is a closed, self contained system. What affects one area of the body also affects all others in some way. Apart from the discomforts it may cause in the abdominal area, indigestion can sometimes also be felt as heaviness in the legs and arms, lethargy and tiredness and in the context of the article also as headaches or migraines from pressures exerted on blood circulation and what the blood is being forced to carry.
The concept that what we eat can actually rot inside of us is not too far-fetched. Where do you think the gases that cause us to bloat after eating, that we burp up or sometimes pass from below come from? They have no other cause but from internal fermentation rather than normal and complete digestion. The fact that they smell is not coincidental. Nothing that was eaten likely smelled that way when first eaten.
Many people have bad breath, strong body odor, pass smelly gases as well as partially digested foods in their bowel movements. Acid reflux is just partially digested food regurgitated that is coming up into the esophagus because of pressure from fermentation in the stomach. The esophagus cannot handle stomach acids so when it happens it feels like it's burning. Those who experience these things often know which foods aggravate it. With some it is a constant occurrence no matter what they seem to eat. None of this happens when good food is being eaten and when digestion is normal. The digestive process starts in the Stomach. If something goes wrong in the Stomach it affect the entire GI tract; headaches and migraines might occur from that digestive disorder in proportion to it the digestive impairment.
It is the purpose of food to be assimilated into the body through a normal digestive process to ultimately become flesh but, before it can become flesh it must first be converted into blood. Where there is normal digestion this process occurs without any discomfort. But, where there is a digestive disorder, the contents of the Stomach often partially ferment because the digestive process is being interrupted. This is the simple origin of so many modern health issues.
Migraines and Digestive Disorders Are Solved Through A Basic Understanding

Some resort to the most common modern approach that is constantly being suggested to them through marketing. They chose to numb the pain of their migraines and headaches with the usual modern chemical remedies which have also been scientifically proven to have severe side effects with prolonged use. This, of course, resolves nothing and in due time the headache is back, sometimes even worse than before. Others blame genetics and DNA which also proves and resolves very little. Most go on for years suffering from this very simple but very debilitating problem and accept it as normal.
If the problem is a gas, then the solution would be to disperse it or prevent it from happening. Heat will consume or disperse a gas, which is why some people use simple things like cayenne pepper to create heat in their stomachs to assist the heat required for digestion temporarily stopping fermentation and it's by-products, removing their headaches or migraines. This has been known to be effective in removing a massive headache. The nature of the remedy does support stomach functions but only temporarily and for some too much heat does not feel good in the Stomach. Others use a digestive remedy to support organ functions more completely. Both methods work. The cayenne is more temporary while the digestive remedy is generally more long lasting because it restores the natural digestive processes.
Digestorum and/or Paracelsus Elixir provide great digestive support to the Stomach, Pancreatic and Liver functions. They are often used for severe Migraines aiding them through improved digestive functions. For most it works immediately. For others it needs to be taken for about 1 to 6 weeks to produce lasting results. (Also see symptoms of a clogged liver.) Some use the Paracelsus Anti-Toxin because it aids most without having them make lifestyle changes, even though lifestyle change would be a good idea for those suffering with migraines or any other health issue.
1b) Sometimes there is pressure around the area of the head that can also produce a headache from intestinal issues. This can sometimes be alleviated by simply placing something cool around the front of the neck where the carotid arteries are. Anything from a cool wet towel to a can of cool soda pop can be placed on the front of the neck. Sometimes people simply place their hands into warm or cool water to successfully "draw down" this pressure that is causing the headache.
1c) As mentioned above some people suffer from indigestion causing foods to accumulate and ferment in the bowel. Sometimes a colonic or a simple enema can completely remove a headache or migraine in minutes. Needless to say, as effective as this method can be it is not always the most convenient or the most popular method.
It must be remembered that what finds itself in the intestinal tract or the "gut" as it is now being referred to, gets there from having gone through the Stomach first. If the food is suitable and if the Stomach is functioning properly, the bowels never suffer from any problems. Some use a probiotic to help break down what is in the intestinal tract which can be helpful. But, it still does not deal with the cause.
1d) Nervous tension can also bring on headaches and migraines. In herbal theory nervous tension aggravates digestive function; especially Stomach and Spleen functions. One result of this can be tension headaches.
2) A very typical headache pattern appears to start at the base of the skull proceeding along the sides of the head and above or behind the eye sockets. This one is very easy to explain. If one were to examine a simple acupuncture chart they would notice that this pattern of pain exactly follows what is commonly referred to the upper "gallbladder meridian." When there is pain along this meridian line it usually indicates, what is termed in herbal jargon as "energy stagnation," which in this case is specifically related to Gallbladder functions. This meridian terminates right behind the eyes. When the energy is stagnant within this meridian even the luminous energy from bright light can overload this energy stagnation to further aggravating the pain even more.
Usually, making this energy move more freely quickly relieves the pain – this is simply done by finding the pressure points at the base of the skull and pressing on them. When these points are found there is no mistaking them. They are sensitive and hurt to the touch. There are two points, one on each side of the base of the skull. By pressing hard on them or, having someone else do it for you, will produce a temporary increase in pain while there is pressure being applied, that is released as soon as the pressure is removed. The result is that usually the headache or migraine is gone or at least lessened.
Sometimes eating some simple food can move the stagnation. By simple food – foods like oatmeal, good bread etc. is intended.
3) Some people due to nervous tension or other reasons put their own spines out of alignment. This misalignment is enough to interrupt proper energy flows along the spinal column and skull and can also produce migraines or headaches. In such a case a chiropractic adjustment provides noticeable and near instantaneous relief that is sometimes long lasting.
4) Odors and fragrances, natural or artificial inclusive of air pollution are nothing more than fine airborne vapors, gases or particulate. The body through it's many fine mechanisms tries to digest everything to protect itself from what enters into it – be it gas, liquid or solid. If something is difficult for the body to digest it will not yet be suitable for circulation in the bloodstream and can cause problems.
Dehydration is also a common cause of headaches and migraines for some. The mechanism for this is also simple. The Liver uses water to dilute water soluble potential toxins it encounters in it's normal blood filtration and balancing functions. If, because of heat the water levels of the body are too low, the Liver cannot efficiently perform this task efficiently allowing the toxicity to enter the bloodstream where again, it can ferment to produce a headache or migraines.
Changes in weather can also produce headaches and migraines. Usually, it is worse when the weather is changing towards higher humidity or wet precipitation. This affects Stomach functions according to long established Herbal principles which affects an already weak and susceptible Stomach's ability to properly digest by interfering with the Stomach's degree of heat. (this has nothing to do with caloric heat, it has to do with energy being shunted by water ie humidity)
Excessive alcohol consumption can also create headaches or migraines as well. Not normally while they are being ingested but, most likely the day after. Normally moderate alcohol intake, especially during meals, in general produces no problem associated with it. It isn't the alcohol per se that causes the problem, it's more likely the quality of the alcohol. Making alcohol a distillation or a fermentation art. It is not difficult as long as the temperatures during distillation are kept low or the fermentation processes are monitored and all superfluous ingredients are removed from the finished product. Some popular alcoholic beverages are nothing more than cheap liquor made by quick industrial processes that add flavorings and leave ingredients that shouldn't be in the end product. It is those undigestible ingredients that produce the hang over and potential headaches and migraines because they are not easily metabolized. If you must drink, drink something of quality or if all you have is alcohol of lesser quality, drink less of it. If you do, Paracelsus Elixir is good to have on hand.
Menstrual related headaches and migraines are a little more complicated. Most ascribe anything to do with menses with hormones and granted they are present but, there is a little more to it. Because the discussion is always steered towards hormones, the issue of uterine functions never comes up. It is abundantly clear that menstruation has to do with blood, blood is already spent – which is why it is being evacuated from the body as waste.
The question is, how does something that is happening so far away from the head be causing a headache? Simple, if it's menstrual related it is also blood related. If the uterus functions are not evacuating properly due to congestion of the uterus – a very common problem, just as with constipation, the body in an attempt to dispose of it's waste or not allow it to concentrate to cause greater damage, will recirculate it to make it more manageable which explains why with some women, as unsavory as it may sound, the menstrum can be smelled on their hands and even their breath. Needless to say, what it is recirculating in an attempt to filter it shouldn't be in the bloodstream. From what has been said so far, the suggestion as to the cause is implied. A full explanation would be considerably longer but enough has been said here to at least present the concept behind the cause.
Attention: There is also something to be said about head pains that are caused by other types of circulatory stagnation issues that can produce "stasis," resulting in tumors. These are of an entirely different nature and order than headaches caused by digestive disorders and the other circumstances mentioned above. These type of problems are outside of the scope of this article and the herbal products seen on this web site.
Digestorum
Digestive Support
For Migraine
Headaches


100 Capsules




Cost: $26.95




Exstressor
Mental Clarity &
Calmness
Tension Headaches
100 Capsules
Cost: $26.95

Paracelsus Elixir
Digestive Support
For Migraine
Headaches


100 grams


Cost: $52.95

For more detailed information about Digestorum , Paracelsus Elixir or Paracelsus Anti-Toxin just click on the links provided.
The best feedback for any products like these is the feedback that comes from satisfied customers or practitioners who recommend them. They have stated that nothing works quite like Digestorum or the Paracelsus Elixir for supporting Stomach and Digestive Functions. They are not formulated for migraines, migraines and headaches, that is just a side benefit of improved digestion. Digestorum Testimonials
Silica Gel is normally sold for hair, skin and nails in North America but, in Europe it is promoted for other functions as well. Consider for a moment that the stomach lining and the whole gastrointestinal tract are an extension of our outer skin of the body that extends into the mouth to the "bottom opening" as one continuous surface, to rejoin the rest of the skin from there. Whatever food we put into ourselves is technically still on the outside of our body but on the surface of the "skin" of the GI tract. It therefore stands to reason that if this internal skin is soothed, normalized and healed from support of a product like the Silica Gel, it's functionality would improve dramatically. From that alone any other digestive product will work that much better.
Digestorum and the Hubner Silica Gel complement each other  amazingly well in that way. A great marriage of two wonderful products, supporting two entirely different purposes towards the same end of supporting digestion through organ health producing fast relief. Please note that the Silica Gel is an a affiliated product, ordered and arriving separately.
Paracelsus Elixir is an excellent formula with many uses, digestive support being among them which, as already well established, affects migraines. However, this formula needs to be prepared before use. For instructions click here.
This article was written in about 1994 from information learned about 1981 from information first established a few hundred to a few thousand years ago and posted online in 1999. No one can claim ownership of the concepts of course as they are very old in their inception but, it is interesting that when it was first posted few if any other articles on the subject relating headaches, migraines and digestive disorders were to be found. It is amazing how crowded it has become with people having either discovered the connections or seemingly having borrowed the concepts explained from it's content. That the "experts" are now borrowing from the old traditional concepts is a very interesting turn around. What is even more interesting is that some are claiming the knowledge as being of their own inception.
Related Information On: